LOGISTIC SOLUTIONS
Suppling high quality new trucks as well as used vehicles. The range of variations includes puller heads, chassis cabins, water tanks, service trucks, reefers and special applications. We offer tailor-made solutions for local needs all over the world. Sometimes that means educating and training local mechanics. Sometimes it means providing financial or logistical support. Whatever makes the local business work, works for us.
FUEL TRUCKS  
250 new trucks with trailers for fuel transport .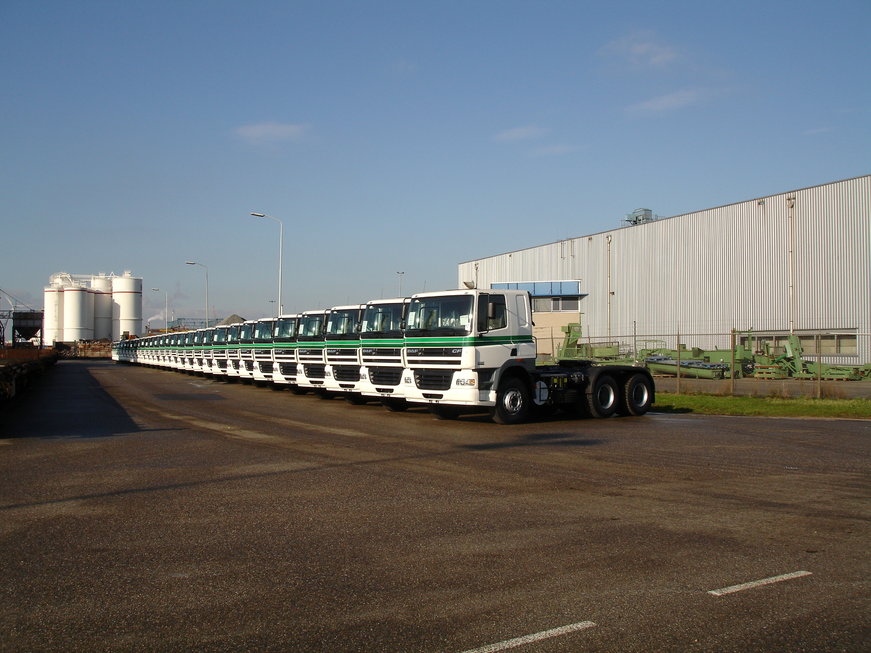 HEAVY TRANSPORT  
Big machinery and large objects need to find their destination. Therefore we set up an range of strong tractor heads, with euro low-loaders and semi low-loaders to move units up to 100 tonnes. This transport is supporting to all rental activities of Womy but especially for the support of the crane projects.